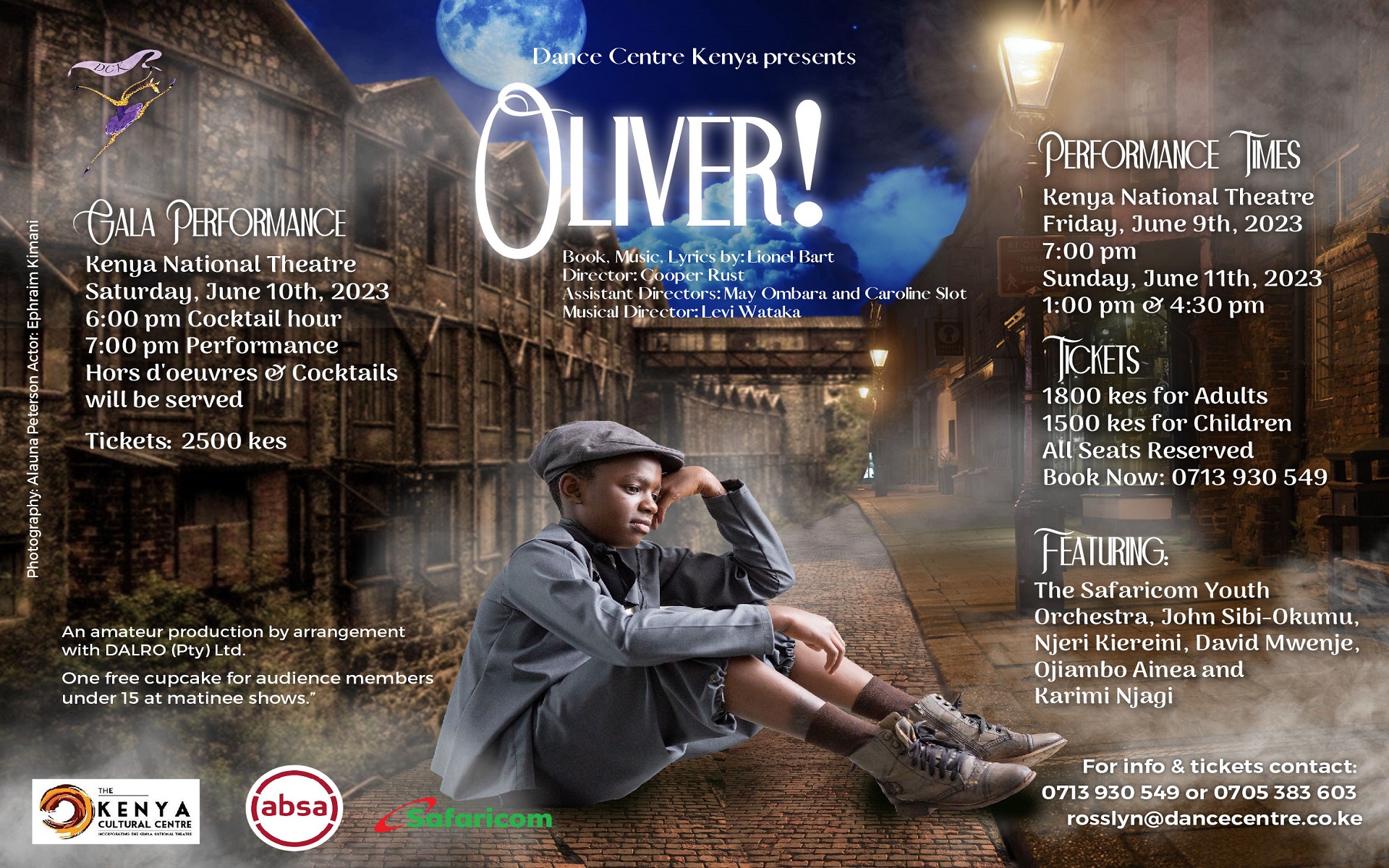 Oliver!
Dance Centre Kenya (DCK) is proud to present its first-ever full-length musical, Oliver, which will take
place from June 9th-11th. This internationally acclaimed musical takes audiences on a wild adventure
through Victorian England, following the story of young, orphaned Oliver Twist as he navigates
London's underworld of theft and violence in search of a home, a family, and most importantly, love.
Based on the novel "Oliver Twist" by Charles Dickens, the book was adapted for the stage by Lionel
Bart, who also composed the music and wrote the lyrics. The musical premiered in London's West
End in 1960 and became a huge hit, winning several awards including the Tony Award for Best
Original Score. It has since been performed all over the world and has been adapted into a successful
film and television series. The timeless story of Oliver Twist and his journey to find love and family
continues to captivate audiences of all ages. With live music by Safaricom Youth Orchestra led by Musical Director Levi Wataka, and guest performers like John Sibi-Okumu, David Mwenje, and Njeri Kiereini, Oliver promises to be a must-see show. Cooper Rust directs the show, with Caroline Slot and May Ombara serving as assistant directors. The lead role of Oliver will be played by Abdoulaye Diebate, with Benji Mudondo as the Artful Dodger, Mazuruni Khan as Nancy, and Alex Stow as Bill Sykes.
Oliver is a show that will inspire all of us to dream bigger and believe that absolutely anything is
possible. Don't miss this exciting performance! Tickets are available for purchase at the DCK studios
or online.
For more information, please contact Dance Centre Kenya at info@dancecentre.co.ke or visit their
website at www.dancecentre.co.ke