Founded in January 2015, Dance Centre Kenya (DCK) has grown to become Kenya's pre-eminent dance school with over 700 students taking classes in the three DCK studios (Karen Hardy, Lavington and Rosslyn) and approximately 1,000 more taking DCK taught classes in 22 schools throughout Nairobi.
From small beginnings, established by a few families of talented dancers who wished to advance their children's training, the Plumbe, Shaw/Dolan and Vadera families came together to establish a new dance school in Nairobi.  With very different backgrounds and professions, these families shared the same vision of providing a world class level of training to the children of Kenya.  Professional American ballerina Cooper Rust was brought on board as Artistic Director and so, Dance Centre Kenya was born.
Since then the number of students has grown and the range and styles of dance classes offered has expanded greatly. The breadth of support and involvement of artists and ballet lovers both locally and abroad has been humbling. The initial performance on a makeshift stage in the gardens of the Purdy Arms without tutus has now transformed to the spectacular ballets audiences have grown to expect on the stage of the Kenya National Theatre. The Nutcracker at Christmas time has become an annual tradition on the Nairobi social calendar and now includes collaboration with the Nairobi Philharmonic Orchestra and visiting international conductors and guest musicians. The magnificent stage sets and costumes delight time and again with a repertory that includes Cinderella, A Midsummer Night's Dream, and now Romeo and Juliet with returning DCK students who have been training abroad.
Throughout the pandemic, DCK has continued to provide its students with world-class dance and gymnastics training whether through virtual learning or live class in our three studios across Nairobi.  All of this was culminated with a first-time back-on-stage virtual recital held in June of 2021.
From DCK's inception there has been a commitment to reaching into the Kenyan community and finding talented students, irrespective of their ability to pay for training.  DCK's sponsorship program, in conjunction with American charity Artists for Africa, has already affected the lives of many future dancers from disadvantaged backgrounds.  We are honored to have both generous local and international sponsors for these talented dancers and for the past five years a number of our students have travelled to the U.S. to train in South Carolina while others have been accepted in summer intensives in Europe.  Some of DCK's sponsored students are now in full time dance training programs abroad and others are in colleges and universities using the skills gained from their dance training to pursue their own dreams. Most recently Joel Kioko, one of DCK's first sponsorship students, has been given a contract to dance with the Joffrey Ballet of Chicago for their 2021-2022 season.  With a training program based on the Royal Academy of Dance (RAD) Syllabus and annual examinations, as well as multiple performance opportunities, DCK provides aspiring dancers with so much more than just technical training.
Executive and Artistic Director
Cooper
Rust
Cooper hails from Columbia, USA and trained in classical ballet, jazz, modern, tap, and musical theatre for more than fifteen years beginning with Ann Brodie and finishing at schools including the School of American Ballet and the Harid Conservatory. While dancing professionally with three American ballet companies, she acquired a bachelors' degree in Dance Performance and Choreography as well as European History from the University of Nevada. She achieved marks of distinction in her Post-Graduate Teaching Certification from the Royal Academy of Dance London and holds a pilates certification through DK Body Balance.
Caroline
Slot
Caroline obtained a Bachelor of Dance in Jazz- Musical Dance at the Amsterdam School of the Arts. During her training, she received classes in ballet, jazz, contemporary dance, tap dance, singing, musical theatre and acting and worked with directors/choreographers WiesBloemen, Eddy Habbema and David Greaves. Caroline has been working for Dance Centre Kenya since January 2016.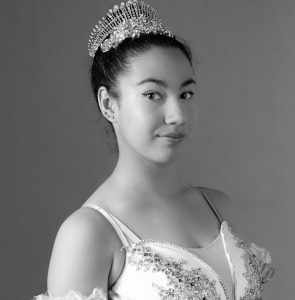 Kayla Hotz (born April 30th 2002) took her first ballet class at kindergarten aged 2½. She has been a student at Dance Centre Kenya since the studio first opened in 2015 taking classes in ballet, contemporary, jazz and musical theater, as well as being a member of the Senior Company.
Kayla regularly participates in the DCK performances and recitals and danced The Sugar Plum Fairy in the 2016 Nutcracker and the Dew Drop Fairy in 2015. In 2017 she had her first taste as a teacher when she started assisting at the Lavington Studio on a Saturday morning.
She has attended various summer courses in Israel, South Carolina and England and is looking forward to her new role as a teacher at the Hardy Studio.
Kayla is currently a student at Hillcrest Secondary School.
Anat is an artist, dancer, student and a dance teacher. She started as a gymnast at the age of 5 and ever since then she has been exploring Movement and the body.
Throughout her career, she has explored different fields of Acrobatics, Yoga, Capoeira, Pilates, Contemporary and Contact Improvisation. She has taught in different programs on High Schools dance departments and private studios.
She has a B.Ed. in dance, 15 year Pilates teaching experience and she is a certified Ilan lev method.
He is a Certified Social Circus teacher by Cirque de Soleil Africa project, Level II Power Yoga and Acro Yoga Level IV and has worked with Umoja Cultural Flying Carpet, the Sarakasi Trust for 7 years as a trainer, choreographer & youth mentor in the informal settlements of Nairobi, the Koinonia Community Kenya and Italy as a volunteer and a trainer, also has participated in numerous performances in Europe, Africa and Asia including Circus Capriole and Circus Elle Borg in Amsterdam.
He has also worked with various schools including Hill Crest School Nairobi, German School, International School of Kenya (ISK) for the circus unit for middle , cultural school of Fredrikstad Norway (FK) as an exchange program teacher and student, gymnastics school of the Gloma turn in Fredrikstad Norway as a volunteer teacher.
He initiated the Kabete N.I.T.D. children library and resource Centre. He has contributed in promoting sports and Arts for education in the slums and worked with Nafsi Africa Acrobatic Troop, Orphanages and children homes for over 10years performing and training/teaching in over 15 Countries both Kenya and Abroad. Last but not the least, he has worked with Kenyan media especially children/Youth programs i.e. Citizen TV (Know Zone) NTV (G3,) KTN (Club Kiboko).
Lawrence Ogina is both a student and a teacher. He started classical ballet on scholarship three years ago. Additionally, he has been training in Jazz, Hip Hop, Contemporary, African dance and Pilates under Grecian ballet teacher Alexandra Katzsarou, American ballerina Cooper Rust, Dutch contemporary teacher Caroline Slot, Jamaican modern dancer Natasha Frost, and Pilipino contemporary teacher Arnie Umayam.
He has performed in such roles as the Arabian divertissement in the Nutcracker, the Pas de Quatre from Raymonda, and the principle male dancer in the Pas de Six from Esmeralda. Mr. Ogina has taken his Intermediate and Advanced Foundation examinations through the Royal Academy of Dance, receiving merits on each.
Alias Ray a professional Kenyan born freelance dance performer and tutor. Dance has always been his passion since childhood and he grew to make it more than just talent and work.
He began his dance career after finishing his high school education in 2008, training in basic dance techniques with YAWA (Youths Accosted With Arts) a dance company based in Kisumu(Kenya) for 4 years after which he graduated and joined Sarakasi Trust an arts company in Nairobi, upgrading his dance as well as performance techniques. African Traditional dances , Hip Hop, Contemporary and improvisation.
He has worked internationally with Fredrikstad Kulturskolen (Norway) in summer workshops and productions 6month in 2014, Het International Danse theatres (Amsterdam) in Boma production for 6 months in 2015 and Viva productions (United Kingdom) -Beatstreet and soultown performances for 8months, 2014 and 2017 among others.
Silas started serious dance training in 2016. He took classes in different types of dance styles such as Contemporary, Jazz, African dance, Hip Hop and Ballet, under the guidance of internationally trained teachers Alexandra Kats from Greece and Arnie Umayam from Philippines. In January 2017 he joined Dance Centre Kenya (DCK) for more technique and advanced training in all the above mentioned dance styles. He has passed Royal Academy of Dance vocational examinations at both the Intermediate and Advanced Foundation levels. While at DCK he has taught African Dance, Hip Hop, Fusion Styles, and Ballet at international schools, including Brookhouse, Mirema School, St. Austin's, and Bletag, as well as at the DCK studios.
Allan and Adriana are accomplished Dance Instructors and Performers from Nairobi, Kenya. They live, breathe and love African and Latin Dance styles in all their wonderful variations. They feel honored and privileged to be able to share and showcase their knowledge and enjoyment of music and dance with audiences all over the world. Since 2010, Allan and Adriana have been dedicated to help pioneer African and Latin Dance styles in East Africa.
They currently teach several levels, ranging from beginners to advanced, and promote weekly classes and socials in Nairobi. Their unique talent combined with dedication, enthusiasm and tireless work ethic, not only makes them one of the best dancers in their field but also one of the best teachers. Allan and Adriana also run the Dance for Charity Foundation, a nonprofit organization that was established to advance charitable objectives in society through the medium of music and dance.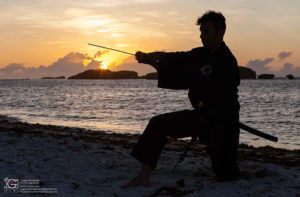 He has 20 years of experience in Security and Martial Arts in Kenya, Russia and Israel. He also has Counter Terrorism Instructor Experience and Self Defense and Security Consultant. He develops individual training programs suitable to each institution / subject. Furthermore he deals with Security personnel management including hiring, training, assigning work, evaluating performance, and Disciplining.
He went to Ametos Security Solutions Ltd & Academic College of Wingate in Israel and later on joined the "SHADOW" Israel Special Security Training, also did MADA Israel – CPR & First Aid course.
He has won 2nd Dan Black Belt "Shadow" Krav Maga International Instructor and 1st Dan Black Belt Shotokan Karate.
Ayelet Feinstein, 43, born in Israel and danced classic ballet RAD, modern dance, flamenco and Latin dance since she was 6 years old, Ayelet is a certified Zumba instructor since 2014.
Chris is originally from Los Angeles and grew up dancing in various studios as well as school dance teams. She has been trained in ballet, tap, jazz, contemporary, modern, and hip hop. Chris attended the University of California, Berkeley where she was President of the student-run dance group, Danceworx, and taught a jazz class at the university
After graduating, she danced with Culture Shock in both Los Angeles and Chicago, a professional hip hop troupe dedicated to youth outreach. While in New York City, Chris performed with De Funes Dance, a contemporary dance group. She has trained at Broadway Dance Center, Peridance, EDGE Performing Arts Center, and Alonzo King Lines Dance Center.
She has been living in Nairobi since 2012 and teaching contemporary and hip hop locally since 2013. While in Nairobi, she has danced in a local music video as well as partnered with local artist Tahir Karmali for a video art installation. You can find videos of her Nairobi classes and dance work on her YouTube channel.
All levels and ages are welcome to Chris's classes!
Zileena: Originally from Singapore, Zileena moved to Nairobi in 2016 and quite instantly fell in love with Kenya! She has a background in international corporate marketing, having worked for large multinationals, traveling extensively across Australasia and the Middle East, but Kenya is definitely where she now calls home. Zileena discovered Barre after moving to Kenya and was trained as an Instructor by Amy Selbach, founder of Taut Body. She teaches Barre and TRX Sculpt Fusion at Taut Body in Village Market and is really excited to now bring Taut Body Barre to Lavington!
An avid fitness enthusiast, Zileena has experience in Barre, Yoga, Pilates and TRX, as well as other more general fitness disciplines. Most importantly, she has an overall interest in ensuring a balanced well-being and enjoying life.
Barre workouts show undeniable benefits to your tone, physique, flexibility and posture. Through her classes, Zileena focuses on all these benefits whilst ensuring a fun workout!
Having practiced Yoga since 1989, Christel started teaching in 1995 and completed her Training at the Yoga Vidya centre in Germany in 2001.
In her classes she draws on various aspects of different 'styles' of Yoga: Trained as a Hatha Yoga Teacher, she teaches Hatha flow and Kundalini Flow classes.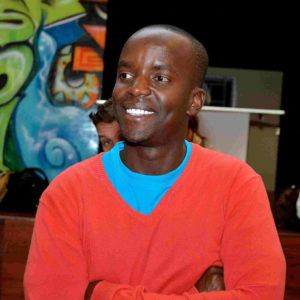 Brian Owango is Kenya's pioneer capoeira instructor. He brought the art form to Kenya in 2005 and has taught hundreds of students around the country ever since. A student of Professor Tijolo from Capoeira Norte, Brian is a 4th generation capoeirista, a descendant of the Senzala Academy in Santos, Brazil which is headed by Mestre Sombra. His capoeira name of war id Azulåo which means a little blue bird. He was given this name by Mestres Valtinho and Eliseu in Santos because of how dark his complexion turned during those hot Brazilian summers. Later on, he found out much more about what the bird represents.
On speaking about capoeira he says: 'Capoeira is a profound physical, musical and spiritual practice that helps you learn how to engage with the world but more importantly helps you learn how to deal with yourself'.
Dance Centre Kenya regularly collaborates with local and international guest teachers, choreographers and performers.
If you are interested in such a collaboration, please click the button below to contact us. 
Contact Us
Dance
Centre
Kenya
Committee
Bilu is a Kenyan Engineer, specialised in irrigation and alternative energy with a postgraduate degree from the UK. He owns and operates a number of companies in Kenya. Bettina is from Germany, residing in Kenya since 1993. She is a medical doctor with specialisation in Emergency & Tropical Medicine and holds a PHD in Nuclear Medicine from Germany. Both Bettina and Bilu have a strong interest in dance as two of their three children are passionate about dancing.
Tonya & Nigel Shaw are from Kenya. Nigel is third generation Kenyan; Tonya has lived here since she was 7 years old. They both schooled in Kenya and abroad and returned to Kenya once they had completed university. Nigel is a lawyer and Tonya a Clinical Psychologist. Their youngest daughter developed a passion for dance when she was 3 years and is considering pursuing dance as a career. Tonya and Nigel came together with a group of other parents to set up Dance Centre Kenya to provide a pre professional level of training for dancers in Kenya and to encourage and support youngsters wishing to pursue dance.
Christiane was born in Switzerland. At an early age she developed a strong interest in ballet and artistic gymnastics and trained in both disciplines. She later worked for a humanitarian organization and was sent to Rwanda in 1994. Even though it was an extremely hard time, as she set foot on the African continent she felt an immediate connection. She has since lived and worked in almost every East African countries and some West African ones and has eventually settled in Kenya in 2000. She has a degree in Library and Information Science and a Post Graduate degree in Education. Stephen is a Kenyan citizen, of third generation. He is an engineer with a degree in mechanical engineering from the UK and has specialized in water and steam engineering. Stephen and Christiane have two daughters and a son who all show a profound love of dance.