RECITALS
The academic year is coming to a close. It has been an amazing year with a whole lot of growth accompanying us as well. We were able to put up 4 productions this year including, our annual Christmas production, The Nutcracker followed by Cinderella. All in all it has been a fantastic. This could not have been achieved without our students, teachers, company members and Directors at DCK.
As is tradition, we would like to invite you to our end year recital "Its a Kind of Magic". This will be an opportunity  for you to asses the strides our students are making, interact with the teachers, directors and company members as we showcase what we have achieved this year. We will have 2 shows on the 30th June at GEMS Cambridge and 3 shows on 1st of July 2018 at Braeburn Gitanga Rd.
We would encourage you to come and cheer along our children, brothers, sisters and the entire DCK family, as we put out this show case for your viewing pleasure. Tickets are available for sale at our studios in Kitisuru, Lavington and Hardy.
Advance tickets are at 800 Kshs  for Adults and 500 Kshs for Children below 12 years. We will also have tickets available on sale at the entrance on the day at 1000 Kshs for Adults and 700 Kshs for Children.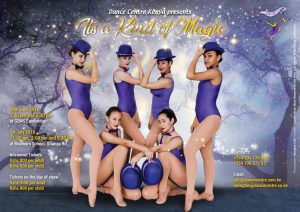 We look forward to seeing you at the recitals.
Sorry, the comment form is closed at this time.