ANNIVERSARY GALA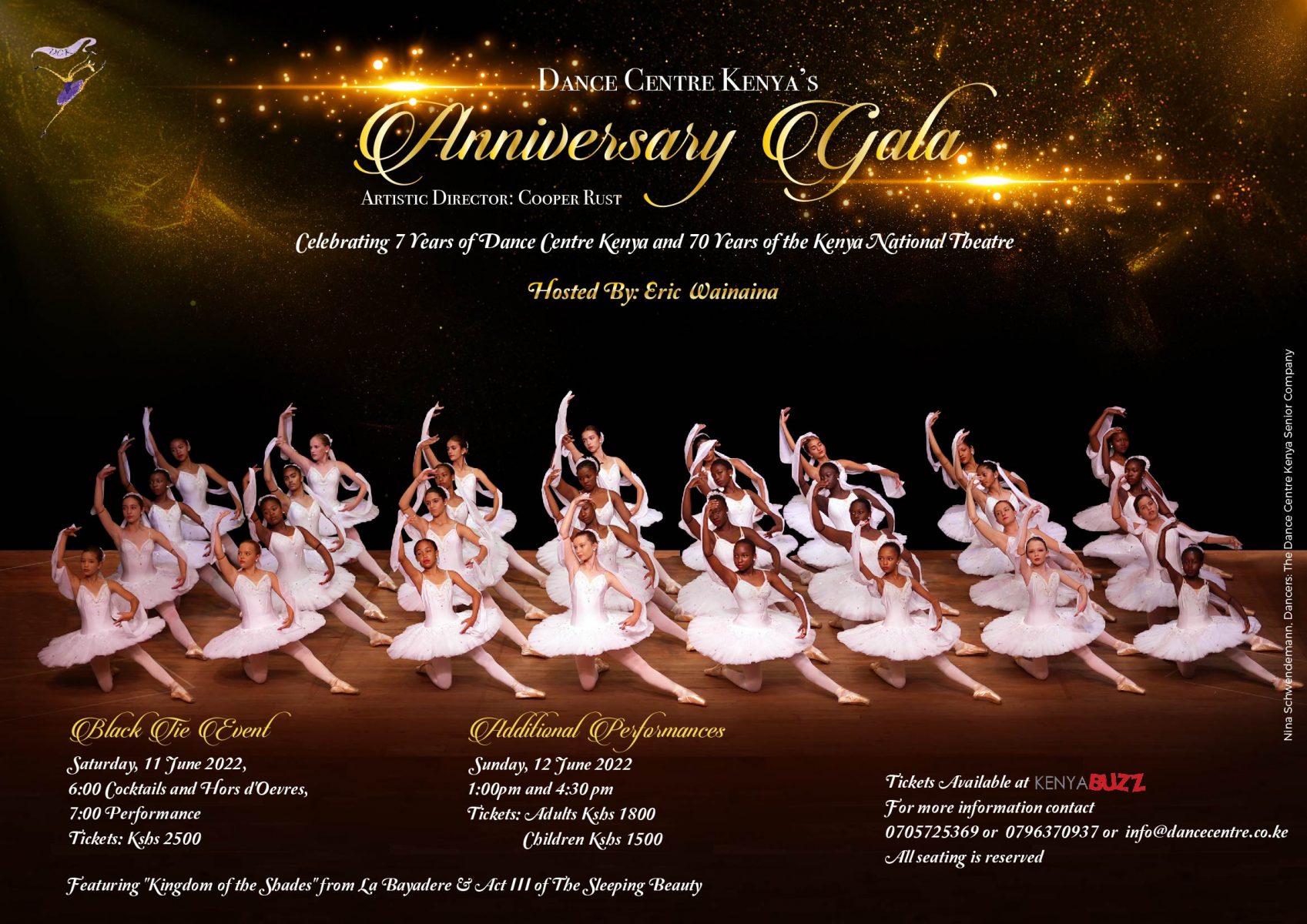 Anniversary Gala, 7 years of Dance Centre Kenya and 70 years of the Kenya National Theatre June 11th- 12th – Two and a half years after DCK was to celebrate our fifth-year anniversary, we will finally present La Bayadere's "Kingdom of the Shades", which will feature a 32-member corps de ballet in white tutus dancing en pointe with the unforgettable pas de trois of ladies and leading pas de deux of Nikiya and Solor. Additionally, Sleeping Beauty Act III, "Aurora's Wedding", will bring to life many fairy tale characters coming to celebrate the union of Aurora and her prince. A performance hosted by Kenya's own Eric Wainaina to showcase the growth of DCK and ballet in Kenya over the last half-decade, as well as 70 years of the KNT even through the trials and tribulations of the COVID pandemic. Proceeds to benefit new lighting for the theatre.
For more info, please contact Us:
Email – info@dancecentre.co.ke
Phone – 0705 725 369
Sorry, the comment form is closed at this time.